Create change with clarity, confidence, and courage to get the life and work you want and deserve!
about career, business, and life coaching
Build a career and life you love with 1:1 business and life coaching.
It's a core belief of mine that you can't take life out of work. Our careers, businesses, and personal lives are so intertwined that it's impossible to focus on one without considering the others. I take a whole-person approach to coaching, and help my clients realize everything they're capable of achieving, personally and professionally.
Through honest conversations, insightful assessments and goal-oriented coaching, my clients are able to elevate all the good things they've built in life and at work and make them great. I can't wait to help you do the same.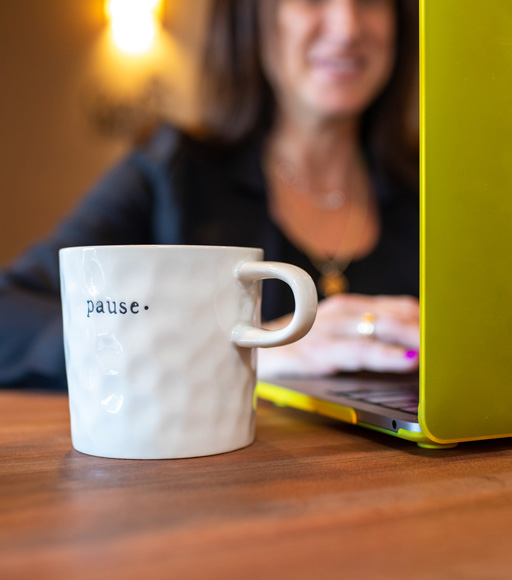 Career
Transition Coaching
Are you ready to pursue something new, but struggling to make it happen? If you're considering a change or transition to an entirely different career, as a Career Coach I can help. We'll explore and discover exciting and realistic options; ensure that your interviewing, networking, and communication skills are on par with your goals, values, and purpose; and then map your plan forward.
Professional
Development Coaching
Is your current job or career draining you instead of energizing you? I can help you strengthen the foundational skills that lead to professional growth and elevated career satisfaction. Learn to be more productive, efficient, and effective in your work by refining your habits, better understanding workplace dynamics, and communicating more clearly in personal and professional settings.
Business
Development Coaching
Do you want to start a business or bring your existing business to the next level? Gain clarity on your vision and get full support as you create a business plan, build a marketing strategy, generate brand awareness, and grow your team and bottom line. A thriving business and a fulfilling personal life aren't mutually exclusive, and coaching could be they key discovering what's possible for you.
Are you ready to unlock your potential through Career, Business and Life Coaching?
LET'S HAVE A CONVERSATION!
"Stephanie is a wonderful coach! She pushed me out of my comfort zone by helping me discover my strengths and encouraging me to build on them."

"She taught me principles that can be applied not only to my professional life but my personal life as well.
Working with her has been so impactful and I am looking forward to continuing on in my career with her by my side!"

MORGAN

FORD DIRECT - SPECIALIST, DEALER ENGAGEMENT
"Where do I begin with Stephanie and the work that she does for her clients! Stephanie has a way of making you feel like you are her only priority and we know that is not the case."

"I have worked with Stephanie personally as well as hired her for coaching services for staff.
She is organized and efficient - you will see her display these habits whether you are in a 1 on 1 or group event.
Can't thank her enough for the support, guidance, and vision she has provided."

CHRISSY M.

CAR DEALERSHIP CO-OWNER
"I highly recommend Stephanie for your career transition and/or business development needs."

"After committing to her career transition program,
I gained clarity and confidence about the next step in my career."

THOMAS V.

LAWYER
"Working with Stephanie gave me another perspective of how to evaluate and improve my business with my online presence and in-store experiences."

"She was great to work with and would strongly recommend her to anyone seeking help with their business.
She gets a 5-star review for the work she did for my two restaurants."

EVAN S.

RESTAURANT OWNER
"There aren't enough ways to describe how thankful I am to work with Stephanie! She has brought me to another level which I never thought possible."

"I am a better family man, professional and person because of the work we have done together over the years.
She goes above and beyond to help me."

GERSON D.

VP COMMERCIAL LOAN OFFICER
"I got more out of Stephanie's services than all 4 years of college."

"10/10 coaching service I will recommend it to any and every person
who is ready to take their career and lives to the next level!"

STEPHANIE F.

WEDDING & EVENT PLANNING SPECIALIST
"We have been working with Stephanie for over three years now and not only has she helped us to grow our business but she has also changed and challenged our mindset!"

"She is always encouraging us to take risks and try something new!
She is committed to helping us succeed!
Thank you Stephanie for all your help!"

LISA & STEVE M.

HOME DECOR & CUSTOM FURNITURE STORE OWNERS
"Her way of asking the perfect questions to lead you to your own answers is brilliant."

"I love working with Stephanie, I discovered her when I was looking for a career change.
She has an incredible ability to read and understand people, as well as their strengths and weaknesses.
I've grown tremendously as a person, and own a successful business,
due to the support and guidance that Stephanie has and does provide me with."

SHARI

SKINCARE STUDIO OWNER
"Stephanie Tishler is an excellent career coach, providing insight and advice to help achieve your fullest potential.
She works hard to make you work hard; and will challenge you to grow!"

"In a fast-paced working world it can be hard to maintain focus on your long-term career in addition to your short-term responsibilities; Stephanie will teach you to keep everything in perspective and moving forward on both tracks!"

JAMES

SOFTWARE ENGINEER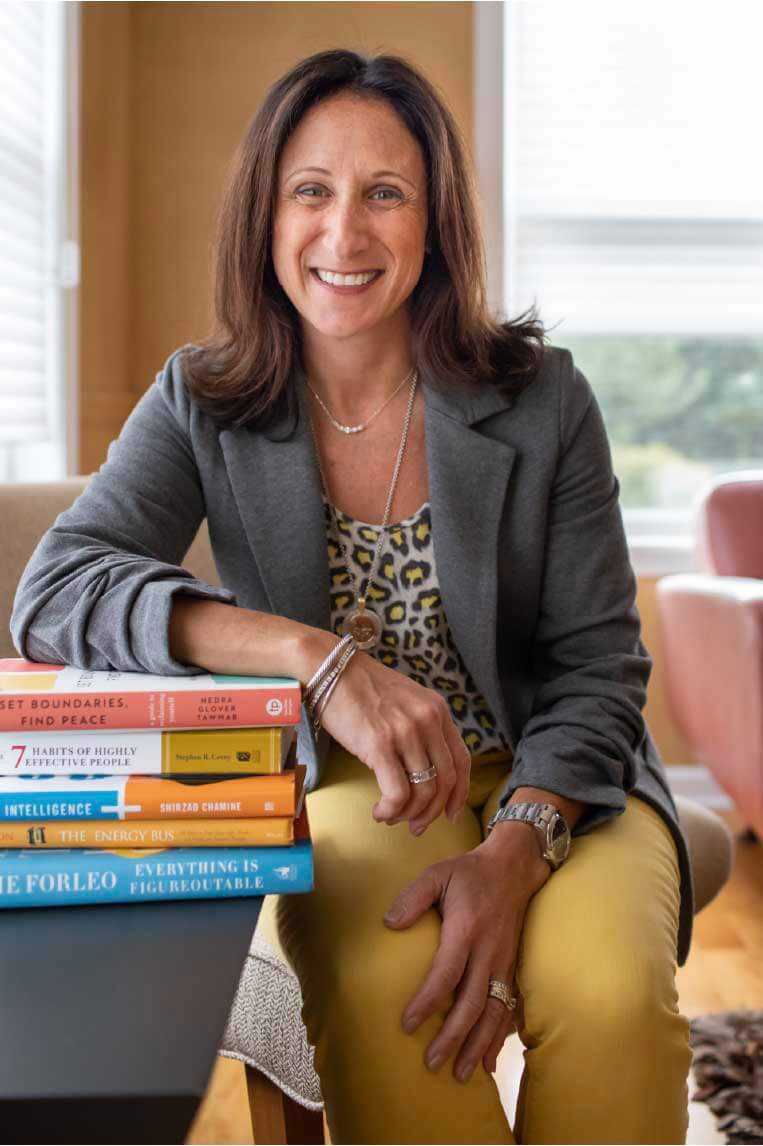 I'm Stephanie, and I coach highly motivated professionals like you to work efficiently and live effectively with business and life coaching.
My clients are wonderful people and are already great at what they do. As a Certified Professional Coach, it's my job to help them elevate the aspects of their lives that aren't completely satisfying them, and achieve their long-term and day-to-day goals.
Whether you're Connecticut-based or ready to Zoom-in from anywhere in the world, let's have a dialogue about your goals, and create a coaching plan that will help you to reach them.