Are you feeling unfulfilled in your current job? Are you longing for a career that aligns more with your passions and interests? If so, you may be considering a career change. While the thought of starting over in a new industry can be daunting, it can also be incredibly rewarding. From identifying your transferable skills to building a strong professional network, there is a wide range of things to consider when making a career switch. In this post, I'm sharing tips and strategies for changing careers successfully so that you can take the leap and pursue a career that truly fulfills you!
First, let's consider why you might want to change careers.
Do you remember what it was like to get the job offer you wanted? To wake up excited to go to a job you love? To feel proud and happy about your contribution to the world? To enjoy your coworkers? To feel some balance between work and life?
My clients want those feelings again. They desperately want to change careers, but have no idea where to begin. They have worked in the same environment doing the same kind of work for so long that they have no idea about other paths they can take, and how they can apply their skills differently. Some have been burnt out or bored for so long that they no longer even know what kind of job would re-energize them, let alone how to get it.
Making the choice to change careers can be a step towards discovering new passions, meeting new people who energize you, and ultimately feeling accomplished and content at the end of the day.
My own career change taught me a lot about researching, preparing for, and taking on a new role at work.
I made a big career transition when I became a professional coach.  When I left the advertising industry, I dedicated some time to personal matters first, then took a step back and considered what I really wanted at work. You can't take life out of work, so it's important to consider your personal life when making big career changes. 
My transition to coach was inspired by a conversation with a friend who asked for my help with her job change. She got so much value from my guidance that she told me I should do it for a living! A little research later, I had my own career transition goal: to become a career transition and business development coach. This revelation was followed by lots of work to gain the skills, knowledge, and credentials I needed to practice. As I stepped into my new role of a coach, I discovered how much I love this work and how it fulfills me more than any job I've ever had.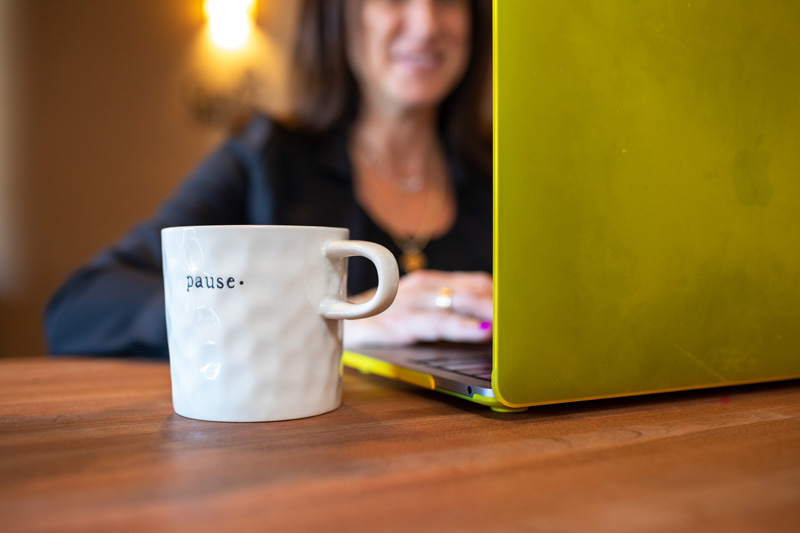 How coaching can help you change careers
As the Eagles sang so eloquently, "So oftentimes it happens that we live our lives in chains,  and we never even know we have the key."
It's no coincidence that the logo for my coaching business is a key! I offer my clients the keys they need to open the doors they want, whether that means shifting things in their current roles or making career transitions.
Not everyone has an epiphany that sparks a career change. It's typically a process of self-reflection, planning, and implementing a plan. It's work! It's an investment of time and a financial investment in yourself. But it's so worth it! What's better than having the career and life you want and deserve? 
Without further ado, here are some tips for beginning a transition into a career that inspires and excites you and reflects the best you have to offer the world.
Tip #1
Understand what it is you want from your career change before you begin the transition.
A successful career transition starts with aligning your job search with what's most important to you in work and life. Think about and make a list of what you value, what makes you feel good about your days, and how you want to spend your time each day. Be as specific as you can. Don't limit yourself by past experience. And be honest with yourself – this is your list and your life.
As a career transition coach, I can help you prioritize what's on your list. We'll discover what's MOST important to you, the "must haves" versus "nice to haves," and the wants versus needs, so you can find a career path that matches your core values and lifestyle you want.
Tip #2
Evaluate your skills and expectations as much as you're evaluating new job opportunities.
Get clear on your current skills and strengths in addition to skills you want to gain and what you might need for a career change. You can start with your resume and LinkedIn profile and then go beyond those to what you've not captured there. Consider what's missing. Are you up to speed on digital tools? Do you understand social media? Do you need to refresh your Excel skills?
I'll work with you to take a fresh look at your skills and expand your thinking. It's likely you have skills you're undervaluing, or not acknowledging. There are others that are now considered the "price of entry" into most jobs.
Tip #3
Make the most of your personal story as well as your resume, cover letter, and LinkedIn profile.
I guarantee that your personal life has delivered valuable, skill-building experiences, whether you liked it or not! Outside of our jobs, we're often forced to learn crisis management, budgeting, supervisory skills, interpersonal communication skills, researching, coaching, video production…and more. Those things you did to find contractors, promote that soccer team carwash and recruit volunteers are legitimate skills.
A career transition coach helps you "mine" your personal life for skills that can be applied to a new career. You are much more than what's on your resume. Together, we take a broader view of YOU.
Tip #4
Sharpen your communication, networking, and interviewing skills as you prepare to change careers.
Landing a job in a new career path requires all of the above. Communication, network and interviewing can be learned and improved.
I was in the corporate business world for decades before coaching, and I can provide you with the tools and processes you need to effectively market and sell yourself into a new career. If communication, networking and interviewing are not among your strengths, we'll work together to build them.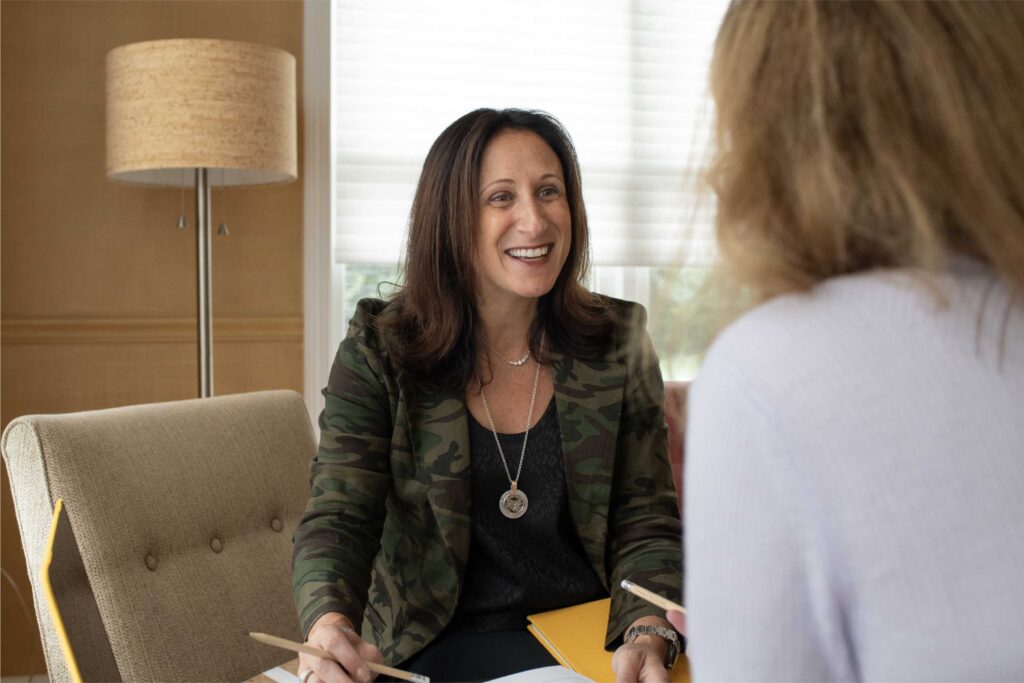 Tip #5
Understand that to change careers successfully is a skill, and give yourself the support you need.
Why do so many people stay stuck, claiming they want to change careers, but never moving forward? Because making a career transition is, in itself, a skill most people don't have. Tips and tricks are not enough for this journey. Wanting it won't get you there.
You need a "sherpa" who knows the way, who can help you sustain motivation, hold you accountable, and remind you that the world is waiting to benefit from what you have to offer! That's what a career transition coach does!
Consider career transition coaching to help you make the switch!
Curious about career transition coaching? Here's what it looks like.
Gain clarity for your transition through the Now What?® exploration and discovery process
Evaluate your skills and expectations
Determine your direction through strategic action planning
Own your story: learn to formulate and articulate your personal brand
Leverage your resume, cover letter, and LinkedIn profile
Sharpen your communication, networking, and interviewing skills with coaching
Schedule a consultation call with me to discuss your potential career change and prepare to make the transition successful!