As a longtime resident of Glastonbury, CT, this community means so much to me, and offers endless potential for business owners to network, collaborate, and grow. Today I want to give a shoutout to my hometown and give local entrepreneurs a few tips and tricks to grow a business in Glastonbury!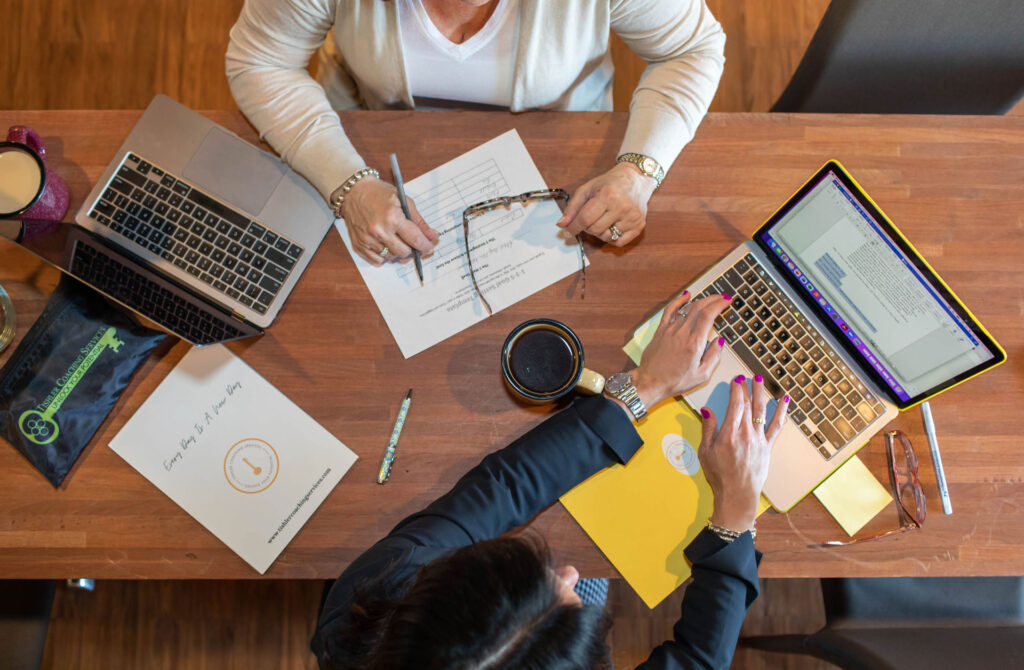 About the area: What makes Glastonbury unique?
Located southeast of Hartford and about halfway between Boston and NYC, Glastonbury is a highly desired community because it offers excellent schools and a great quality of life. Once a quiet farming town in New England, Glastonbury has expanded and grown tremendously to include more commercial conveniences and a wide variety of dining experiences while still honoring its original traditions such as Applefest, local farmstands, and multiple seasonal orchards for pick-your-own.
All of these elements combined serve as a foundation that brings the community of Glastonbury together and help us start to understand what makes Glastonbury ideal for business owners.
The keys to running a successful local business
When running a business, some of your top priorities should be exposure, brand awareness, transactions, and customer service. Whether you have a storefront or work from home, the Glastonbury community is very welcoming to local businesses, and there are a few easy ways to get ahead of these key areas.
Get active on social media
Social media is an essential tool in nearly every business owner's toolbox today. While social media has worldwide reach, starting your social media focus locally can give you a big advantage for engagement, reach, and chances to connect with real people.
Here are some Instagram accounts to follow right away, and to use as a starting point to connect with other local businesses. Comment on their posts, engage with members of the community, and be open to new opportunities!
@glastonburylifestyle – Featuring people, places, and local businesses in Glastonbury, CT
@thescoopglastonbury – Stories of businesses and organizations doing big things in Glastonbury
@crvchamber – Page for the local Chamber of Commerce
Set up a Google My Business page
In order to appear "on the map" in Glastonbury, you'll want to set up a Google My Business page that mentions your location, highlights what you do, and provides ways to get in touch with you. This is also a great way to start collecting reviews and making your presence known in the community.
Get your name out there with some press features
In or right around Glastonbury there are many available resources to help your business thrive! Advertise your launch or big news with a feature in The Scoop Glastonbury which is a hyperlocal multi-media news platform that your target customer is probably following. You could also list your business in The Scoop's business directory for Glastonbury businesses. Additionally, there is also Glastonbury Lifestyle magazine, or Glastonbury Life and The Glastonbury Citizen – two long-standing newspapers that feature business news.
Pro tip: If you're investing in press features, make sure your brand photography fresh and professional with brand photographer Nicole Bedard! She's super active on social media – check her out and see her work on Instagram.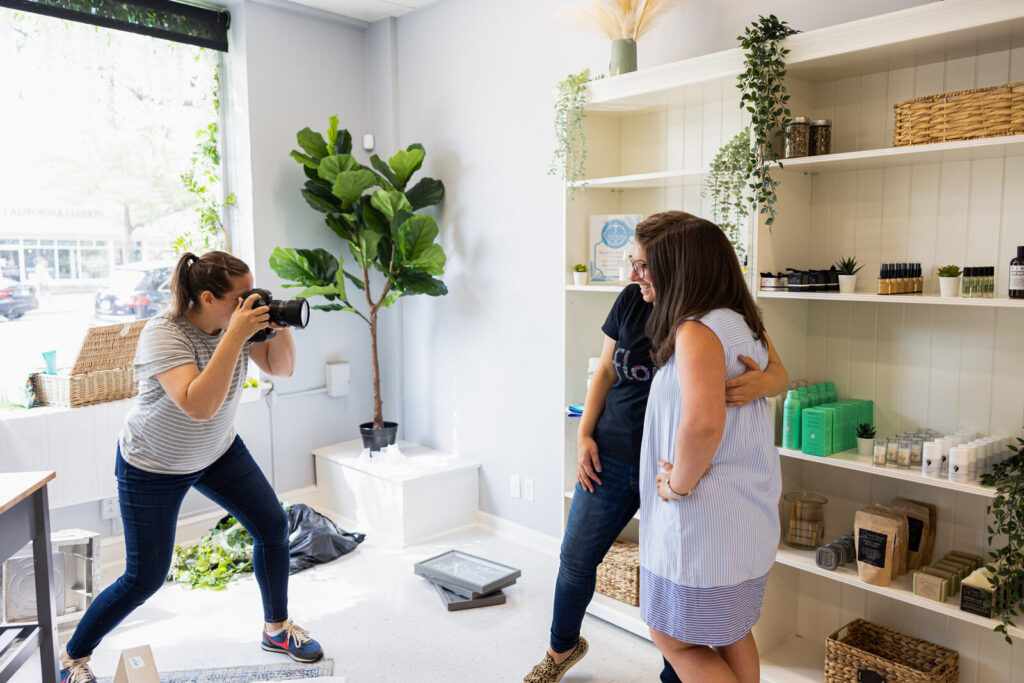 Networking opportunities in Glastonbury
One of the best things about Glastonbury is how easy it is to network and meet other business owners. There are several opportunities to network, and you can choose the right combination for you.
Join the local Chamber of Commerce
With their office right on Main Street in Glastonbury, the Connecticut River Valley Chamber of Commerce provides a great opportunity to collaborate with like-minded business owners. Find businesses with similar audiences for referrals opportunities, meet your neighbors, or discover someone who can help you with something you need. You never know – someone might be looking for a business just like yours!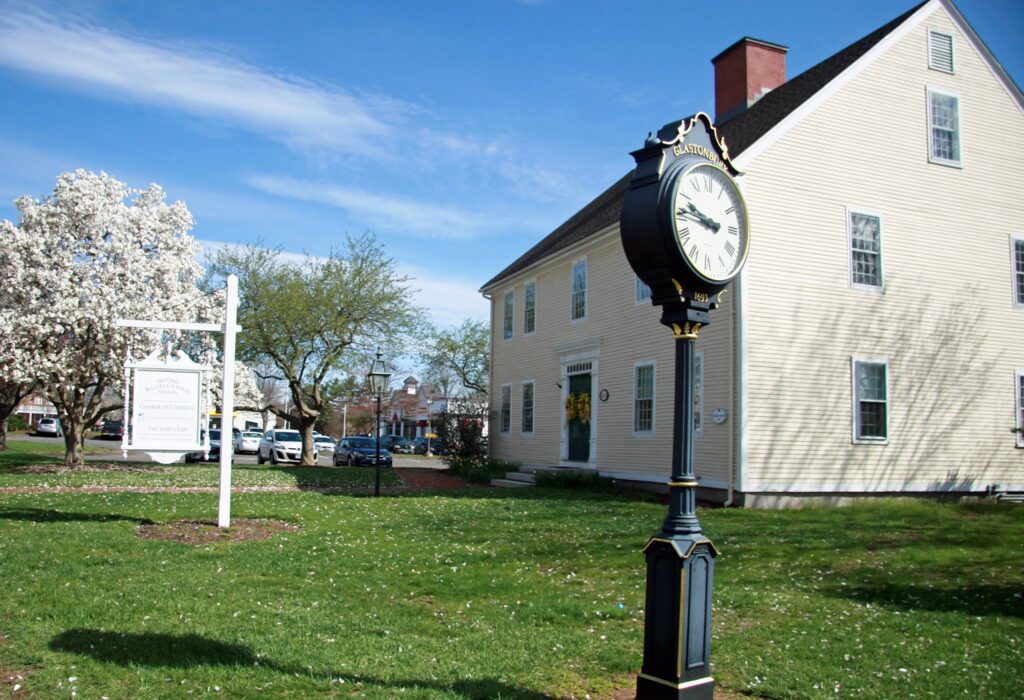 Attend Vendors Day at Hops on the Hill
A local brewery with a huge focus on community involvement, Hops on the Hill hosts Vendors Day several times per year to allow business owners to make new connections and deepen community ties. Consider signing up to become a vendor, or simply check it out, see some offerings, and chat with local business owners!
Sign up for a local BNI Group
BNI stands for Business Networking International. It is the world's leading business referral organization with nearly 300,000 members in over 10,000 chapters worldwide. Find BNI groups in and around Glastonbury using their chapter search tool, and consider attending a meeting or two. This will give you the opportunity to get to know the group before making a decision about whether to join.
Sponsor local events or donate to swag bags
Charitable opportunities and community outreach programs are plentiful in Glastonbury. The next time you see a local event in the news, reach out and see if they are accepting sponsors! This can get your name, logo, and business presence out there, and also gives you the chance to align yourself with things that matter to you.
Are you looking for support and guidance as you grow your Glastonbury business?
I'm Stephanie Tishler, a life and business coach based in Glastonbury, CT. I help business owners like you as you create a business plan, build a marketing strategy, generate brand awareness, and grow your team and bottom line. I'd love to work with you – get in touch to get the conversation started today!