When I was in my twenties my Mom sent me this poem.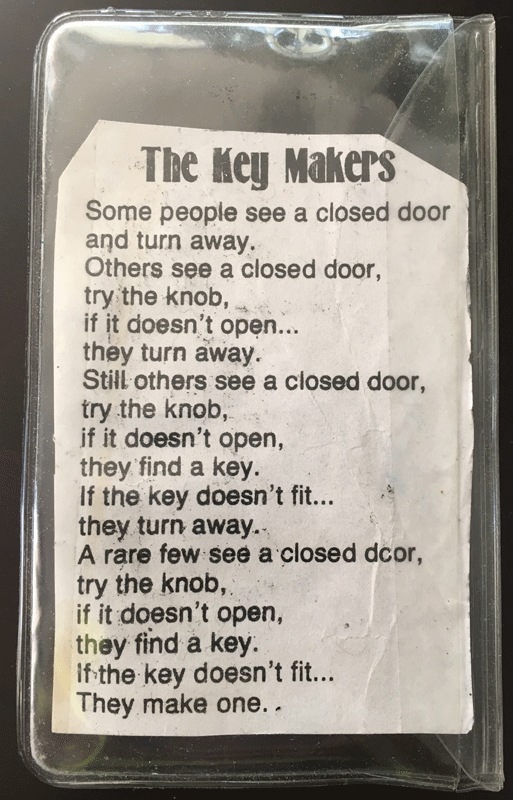 Despite the fact that it lived wrinkled, in my jewelry box, I held onto it and re-read it throughout the years for inspiration. It meant a lot to me – even more when my Mom passed away in 2013.
It recently became even more meaningful.
It was a cold winter day. My girlfriend and I were on our way to a day spa, a birthday gift of time from her, to me.
I was driving and took advantage of the time by asking my marketing & brand building expert passenger, "What should I call my coaching business?"
Her response was, "If you could put what you do into one sentence, what would it be?"
Answer a question with a question? Who was the coach here?
"I want to maximize people's potential" was what I came up with.
We talked about a lot of different options, names, etc. but none of them clicked. Soon we arrived at our destination. I was so ready for the pampering. My focus shifted to the white robe and massage table that were waiting for me.
I was treated to a hot stone massage, which warmed me head to toe. My brain went from active to "the zone" in a matter of minutes. My mind wandered…
What… To name…. The business….
Then it popped into my head – The Key Maker poem my Mom gave to me. I find ways to unlock the door.
The Key. Be The Key. Find The Key. You Are The Key… hmmmm
Tishler Coaching Services: Unlock Your Potential – Yes!
I couldn't wait to tell my friend! However, I still had half my massage session to go so I had to table it. I knew I wouldn't forget this though, it was in my heart.
I zoned out again, smiling, thinking that my Mom would be so thrilled to know she helped me be that Key Maker.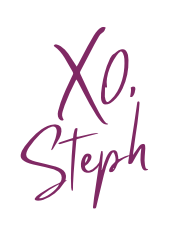 This post was written and published by Stephanie Tishler, CPC, a Career, Life, and Business Coach based in Glastonbury, CT. Read more from Stephanie's blog here, or unlock your potential with 1:1 coaching services!